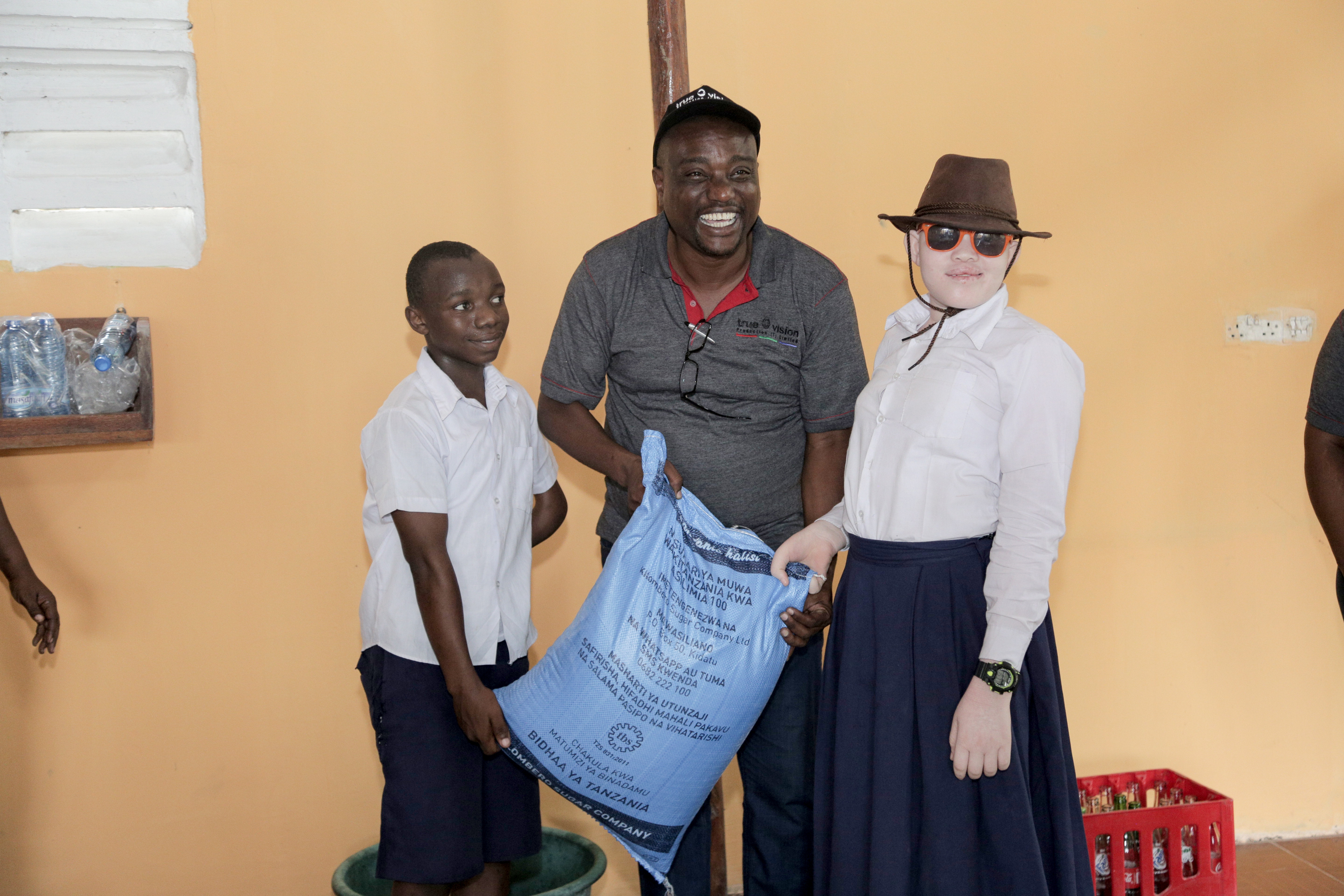 The out-going standard seven pupils from Salvation Army Primary School for disabled and albino children have expressed their happiness and gratitude to True Vision Production (TVP) for fully sponsoring them to tour Kaole historical ruins in Bagamoyo Coastal area.
Kaole is of the colonial settlements, which grew along the Coast of East African as a result of a long trade contact with the countries bordering the Indian Ocean to the North Far East.
Speaking after their weekend's study tour, the vulnerable children expressed that their tour was not only historical to them, but had practically widened their knowledge on pre- and post-colonial migration and business that was done in the 13th century in Bagamoyo, Coast region.
READ MORE:
One of the students, Noah Michael (15) said that it was an energetic, warm and engaging cultural visit to Kaole and other historical sites with TVP staff, something he appreciates a lot.
"This will live in my mind because visiting Kaole ruins was one of my aspirations in my life," said Michael.
"Having learnt this theoretically in the class during all those seven years, it was the right time to have a visual visit to all of us, thanks TVP for making this possible", he added.
Another pupil, Joyce Mahona (14) said that she had not only enjoyed her meal, but also the hospitality of TVP staff, which she expressed as 'awesome'.
"We truly enjoyed being together with TVP staff, it was not only an educative tour, but socially an interactive program for people who care for us," she joyfully remarked.
"I was very much interested to see a colonial well, whose water, has since the 13 century to-date not even dried up,"
"I also came to know how the slave trade was operated whereby slaves were transported by dhows to different places including Zanzibar,"
"I have also realized that before the colonialists, the Zaramo and Wakwere were some of the inhabitants of Kaole before Arab and Europeans came to trade in Coastal area in 1900's", she said.
Alanus Lugome, another elated pupil, said that what made him wonder was seeing a Baobab tree that has lived for more than 500 years, apart from other interesting things, like Caravan Serai, built in 1870 for the purpose of receiving and accommodating slaves before being taken to the slave market.
The pupils proved that there is a saying which goes as 'Disability is not Inability'. Despite being vulnerable, they made the tour guide, Leo Tagalile restless as they fielded tough and interesting questions.
Among other questions, they wanted to know who were the inhabitants of Kaole before colonialisms, what was the origin of the name of Kaole and whether the 500-year old Baobab tree has since then to date been still producing seeds despite being a few centuries old.
"You have done a great thing in their life, this shows how much you care for them, they will live to remember this in their whole lives," said Anne Kibanga Mwamgunda, one of the pupils' teachers.
"They are accustomed to their respective families and teachers, but socializing with other people makes them even happier since this is very rare for them," she said. Their school features people with disabilities and albinism.
"We are very grateful to share our happiness with TVP, we thank you and plead with God to be with you," said the school's matron, captain Sofia Jackson Nyamhanga.
Emmanuel Ibrahim, one of their history teachers, said the tour will be helpful to them as they prepare for their standard seven leaving examinations.
He said the last time for their pupils to pay a visit to Kaole, which had economic links with other Coasts towns like Kilwa and Kimbiji was about two years ago when the then Executive Chairman of IPP, Reginald Mengi (now deceased) helped them.
One of TVP staffs, David Sevuri said TVP feels part and parcel of the vulnerable pupils, the reason why it will continue supporting them wherever possible in school and social aspects of life.
Accompanied by more than seven other TVP officials, Sevuri said that it was important for the pupils to have such a study and social tour for their leaning and feel part of the society.
TVP also donated several bags of maize meal, rice and cooking oil to the school children, handed over by Sevuri after the afternoon lunch.
Three of the students from the school were part of the actors in the Haki Elimu advertisement made by TVP recently. Despite the rains, the pupils enjoyed their day.