The year 2020 is here and True Vision Production (TVP) has put some strategies to make sure that it will maintain its best in producing best video and audio production in the country.
Speaking during the 2020 strategic meeting held at White Sands Hotel in Dar es Salaam over the weekend, TVP Director, David Sevuri said that TVP knows what the clients deserve, the reason why it will continue investing in staff capability and purchasing modern equipment for the best production.
"We have analysed what we achieved in 2019 and take with us all the challenges to turn them into opportunities,"
Among other departments to be reinforced include  editing, script writing, filming, sound and lighting.
Speaking during the meeting, one of the staff (projects coordinator) Lilian Revocatus said that such a meeting was crucial in the building of the staff capability and motivation for the prosperity of the company.
"Being together and make strategies on how to satisfy our customers is crucial for the company's welfare," said another staff, Stephano Lihedule (producer& editor).
One of the key areas that Director Sevuri spoke about was about beating the deadline.
"Delivering at the right time is a key to our goals to keep us in the forefront of filming industry in the country,"said Sevuri.
"As the World changes radically in technology, we don't want to lag behind, we will always be opting to go for modern equipment and keep our staff highly skilled and motivated," he said.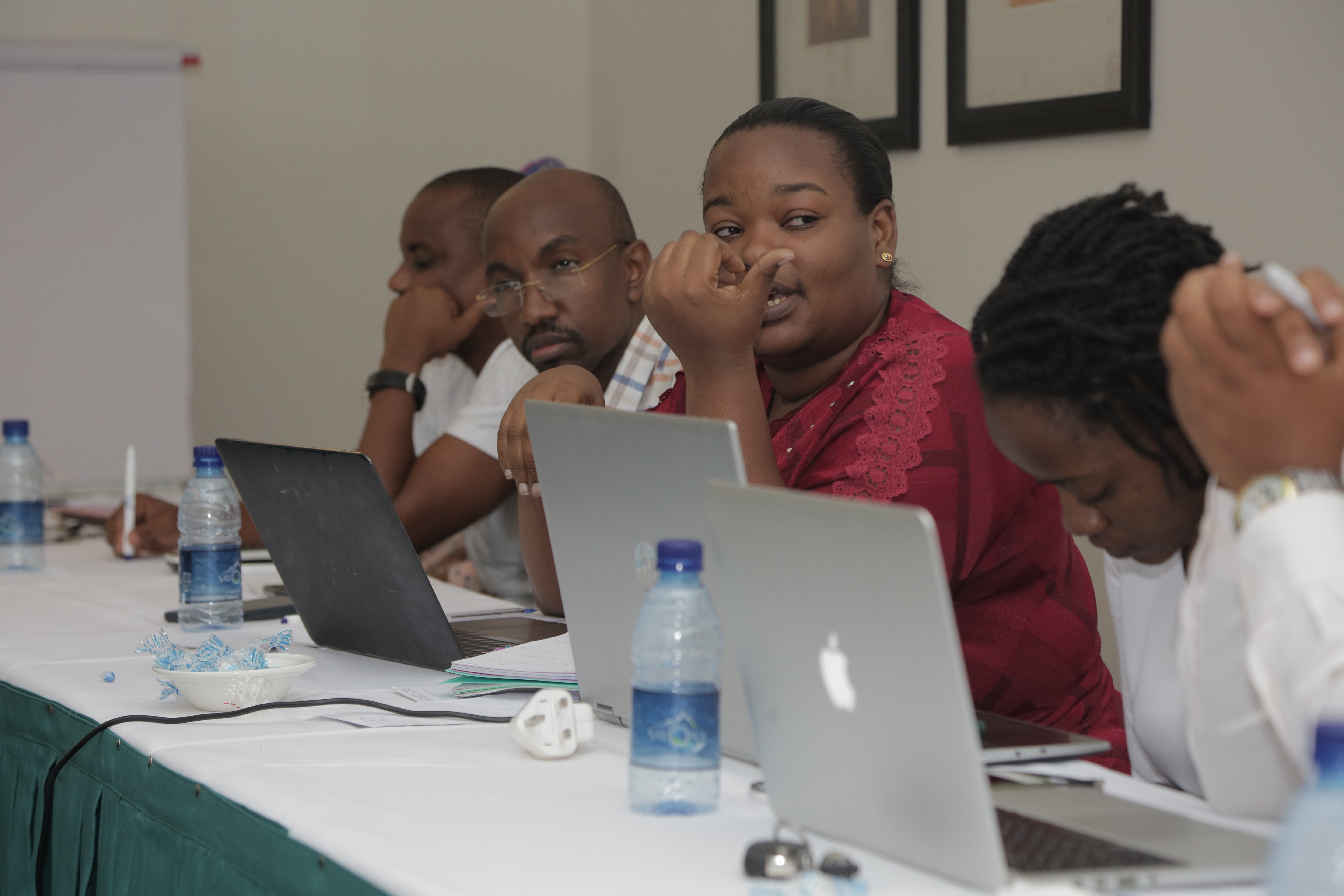 TVP is a leading Leading Video Production House in Tanzania with a reputation for delivering quality services to clients in the Government, the Private sector, NGO'S and international organisations, among others World Bank, Care International, Trade Mark East Africa (TMEA) and Unicef to mention but a few.